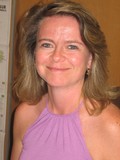 Rita Silva , EEN Senior Officer at Agência de Inovação - Enterprise Europe Network
http://www.adi.pt
Bilateral Meetings
Morning slot (10h-13h)
Afternoon slot (14h - 17h)
Agência de Inovação, S.A. (ADI) is a Government Agency owned in equal shares by the Ministry of the Economy (via IAPMEI, the Portuguese Agency for Competitiveness, IP and PME Investimentos S.A.), and by the Ministry of Education and Science, (via the FCT – Portuguese Foundation for Science and Technology, IP).

ADI aims to promote technology based innovation; to foster market-oriented R&D co-operation between Portuguese and foreign research centres and enterprises and to promote the economic valorisation of R&D results.

ADI acts as an interface between Industry and academia / technological institutions. As such, it is strongly involved in co-operation with local authorities, with industrial clusters, science parks, incubators and technological centres, having a role in regional innovation initiatives, in company benchmarking and best practice programmes.

It is a member of the Portuguese EEN consortium, focusing on the international promotion of Portuguese technological companies and institutions and the products they develop and has strong competences in technology transfer and technology brokerage.



Country: Portugal
Organization Type: Government
Organization Size: 51-100
Areas of Activities